About the Artist and the Author
Anne Villeneuve, Artist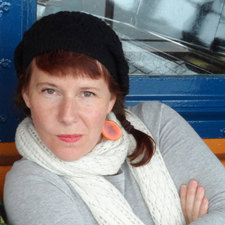 Anne Villeneuve is the illustrator for the 2018 TD Summer Reading Club. Anne's vivid and cheerful illustrations can be seen throughout our website and on the print materials for the program.
Anne is also the author and illustrator of the popular Loula books, along with many other titles in her long and accomplished career. Her books have garnered her several awards, including the 2000 Governor General's Award, the TD Children's and Youth Award in 2005 and 2009, the Ruth and Sylvia Schwartz Award in 2014, and the Québec/Wallonie-Bruxelles Award in 2000.
Anne likes to tell stories through her images and words. She spends a lot of time observing people, animals, and life around her. She translates what she sees and feels into her images and stories. Wherever she goes, she draws and plays with colour. She always slips a sketchbook into her suitcases.
We are extremely happy to have Anne participate in the TD Summer Reading Club. Her wonderful illustrations are one of highlights for the 2018 program. You can find out more about Anne and her work by visiting her website.
Kevin Sylvester, Author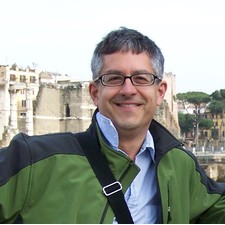 We are very pleased that author Kevin Sylvester will contribute an original 12-part story for the 2018 TD Summer Reading Club. Kevin's story is titled The House of the Twelve Keys, and will be released on our website throughout the summer.
Kevin Sylvester is an award-winning illustrator, writer, and broadcaster. Game Day: Meet the People Who Make It Happen (2010) came out of his experience as a sportscaster with CBC Radio. He was always struck by how hard people work behind the scenes to make sure that the day's game actually happens. While the athletes get the glory, these men and women are just as important to the success of sporting events.
Kevin has covered eight Olympic Games and has produced documentaries on topics ranging from racism in hockey to the history of church bells in Canada. He also wrote a musical entitled Ice Age 2010 for the 2010 Olympic Arts Festival. Named a Massey Journalism Scholar in 2007, he used the time to study theology at the University of Toronto.
Kevin has written a number of other bestselling books: Sports Hall of Weird and Gold Medal for Weird for young kids, and Shadrin Has Scored for Russia for older kids. Gold Medal won the 2009 Silver Birch Award for Non-Fiction. His Neil Flambé series, about a 14-year-old super-chef from Vancouver who solves mysteries on the side, has been a huge critical and commercial success. Of the four books published in the series, one was the winner of the 2011 Silver Birch Award, another was named a 2012 Silver Birch Honour Book, and yet another was nominated for the 2013 Silver Birch Award. You can see a full list of Kevin's books on his website.
Kevin lives in Toronto with his two daughters Erin and Emily, and his wife Laura Carlin who is also a writer and journalist.