2018 English Top Recommended Reads
February 07, 2018
The Tiny Hero of Ferny Creek Library
By Linda Bailey and Victoria Jamieson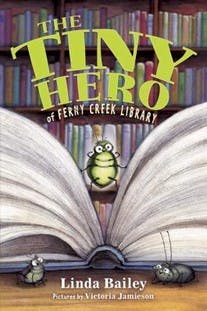 Tundra Books; 2017
ISBN: 9781101918326
Ages 8-11
Eddie is a tiny green bug who loves to read. When his Aunt Min goes to the library and doesn't return, Eddie springs into action. Can Eddie use book smarts to avoid Squishers and save his aunt?
What's My Superpower?
By Aviaq Johnston and Tim Mack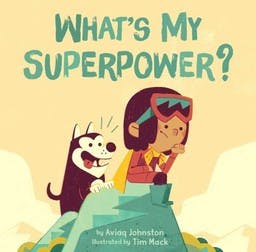 Inhabit Media; 2017
ISBN: 9781772271409
Ages 4-7
Whenever Nalvana goes out to play, she keeps finding friends who have superpowers. Davidee has super speed, Maata appears as if she can fly, and Joanasie can build anything. Nalvana wonders if she will ever discover her own superpower.
I Love My Purse
By Belle DeMont and Sonja Wimmer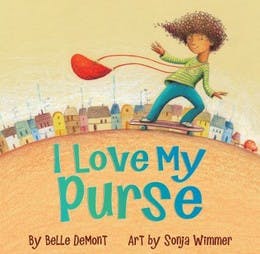 Annick Press; 2017
ISBN: 9781554519545
Ages 4-7
Charlie loves his red purse above all else, and isn't afraid to let the world know it! When he brings his purse to school one day, everyone questions him. But Charlie stands firm with his choice and this begins to inspire others.
He Who Dreams
By Melanie Florence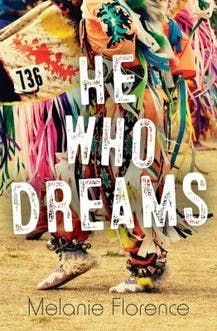 Orca Book Publishers; 2017
ISBN: 9781459811027
Ages 11-12
John discovers he has a talent for dancing, and struggles to embrace and find acceptance for both his Irish and Cree heritage. This is a great story about discovering a passion and having the determination to follow it.
Can Your Smartphone Change the World?
By Erinne Paisley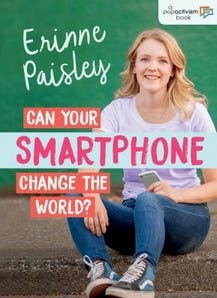 Orca Book Publishers; 2017
ISBN: 9781459813038
Ages 11-12
Get involved, raise awareness, and make a difference in the world using the power of social media. Your smartphone can be used as an effective tool for social justice by connecting you with the world.
One Piece of String
By Marthe Jocelyn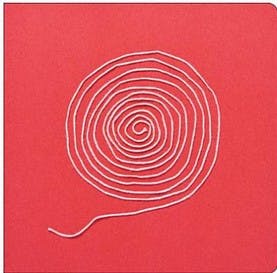 Orca Book Publishers; 2017
ISBN: 9781459813182
Ages 0-3
A single piece of string can twist and turn into amazing things - a spider's web, a flower, a layer of snow on a birdhouse roof, and other surprises. This book will spark creativity in young readers, expanding their ability to see shapes and patterns in everyday objects.
The Dance of the Violin
By Kathy Stinson and Dušan Petričić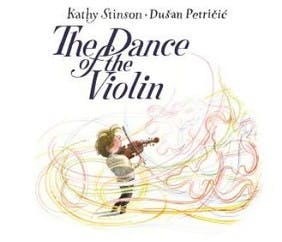 Annick Press; 2017
ISBN: 9781554519002
Ages 5-8
Stories and music pour from young Joshua Bell's violin, colouring his whole world as he prepares for a big competition. Author Kathy Stinson effectively depicts the jitters that can build before a big performance and the persistence needed to get things right. Brilliant illustrations by Dušan Petričić manage to capture the sounds that play from Joshua's violin.
The Man Who Loved Libraries: The Story of Andrew Carnegie
By Andrew Larsen and Katty Maurey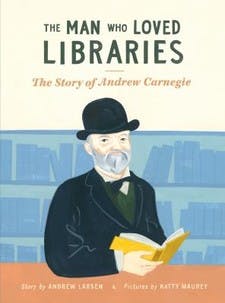 Owlkids Books; 2017
ISBN: 9781771472678
Ages 5-9
Andrew Carnegie arrived in America in 1848 as a poor, young immigrant. This book traces Andrew's journey from his childhood to his adulthood, when he became one of the nation's richest citizens. Andrew's charitable work continues to enrich lives to this day.
The Word Collector
By Peter Reynolds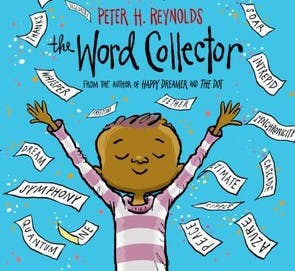 Orchard Books; 2018
ISBN: 9780545865029
Ages 4-8
Jerome loves words so much that he collects his favourites every day! When Jerome's word collection gets jumbled up after a slip and fall, he begins to discover the true power of words.
Letters to a Prisoner
By Jacques Goldstyn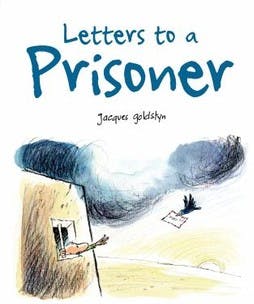 Owlkids Books; 2017
ISBN: 9781771472517
Ages 8-12
Told entirely through illustrations, this book demonstrates that even a simple act like writing a letter can have a powerful impact when people unite to express their support.
You can download a full list of all recommended reads in Excel format.