2017 English Top Recommended Reads, Part 2
January 10, 2017
Ralph, Flying Hound
by Dave Paddon and alex kolano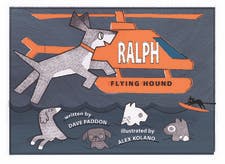 Running the Goat
2016
ISBN: 9781927917084
Ages 5-9
"You'll be rooting for Ralph in this rip-roaring, rhyming, tall tale from Newfoundland!"
We love the rhythm of this book and the way Ralph displays an exuberant east coast spirit on every page. It has the makings of an excellent read-aloud, and can be used to inspire kids to write their own tall tales.
Sea Change
By Frank Viva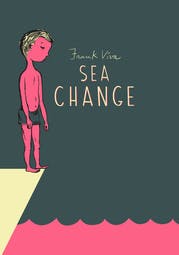 Tundra Books
2016
ISBN: 9781101918524
Ages 8-12
"Eliot's parents ship him to Nova Scotia for the summer and the trip changes his life forever."   
This story is framed around Eliot's trip to visit his relatives in Halifax one summer. Eliot is an endearing and relatable character with an honest, sarcastic sense of humour that will have you laughing out loud! Whether Eliot is in his great-grandmother's library, exploring the lighthouse or eating clambake, this story just feels Canadian. With a few illustrations scattered throughout, it will also appeal to those that enjoy graphic books.
Today
By Julie Morstad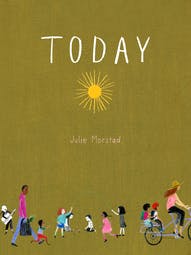 Simply Read Books
2016
ISBN: 9781927018682
Ages 3-6
"Decision making has never been more fun! What will today bring for you?"
Julie Morstad's stunning illustrations are both engaging and gentle at the same time. Young readers will love the opportunity to fashion their perfect day, and the book's ending will prolong the fun by sending them right back to the beginning to plan for tomorrow, too!
Canada, Year By Year
by Elizabeth Macleod and Sydney Smith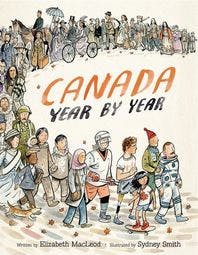 Kids Can Press
2016
ISBN: 9781771383974
Ages 9-12
"Take a fascinating journey through the events that shaped the nation of Canada since its birth on July 1st, 1867."
There's no shortage of historic events in the 150 years since Canada's 1867 birth – could you choose just one thing to highlight from each year? This book does just that and it's the perfect celebration for the nation's birthday! What happened in Canada the year you were born? Which would you pick as Canada's most outstanding moments in your lifetime?
A Family is a Family is a Family
by Sara O'Leary and Qin Leng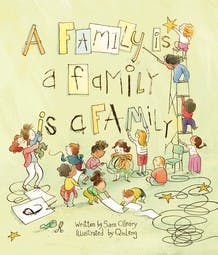 Groundwood Books
2016
ISBN: 9781554987948
Ages 5-7
"No matter its makeup or size, your family is a family, and perhaps not as unusual as you think!"
When the children in this book answer the question as to what makes their families special, we're reminded about what makes Canada special. Values like welcoming diversity and displaying acceptance and tolerance of our differences are great starting points for programs celebrating our country. As the kids trace their family trees and talk about who their parents and siblings are, we realize that there are so many ways families can come and grow together.