StoryWalk® 2021 is ready to go!
May 27, 2021
The TD Summer Reading Club is pleased to announce that the StoryWalk® kits are ready to be shipped to libraries across the country. More than 1,100 libraries will be hosting the StoryWalk® this summer! Participating libraries will receive their StoryWalk® kits in the mail in the coming weeks, in preparation for our June 15 launch date. Keep your eyes out for your kit!
Reminder: If you are participating in StoryWalk®, please sign and return the COVID-19 Protocol to ashley-ann.brooks@canada.ca by May 31 so we can ship your kit to you.
If you have not received your kit by June 11, contact ashley-ann.brooks@canada.ca. Please note, our contact person has changed.
Check out our promotional posters. Print and use the posters to promote your StoryWalk® locations and dates.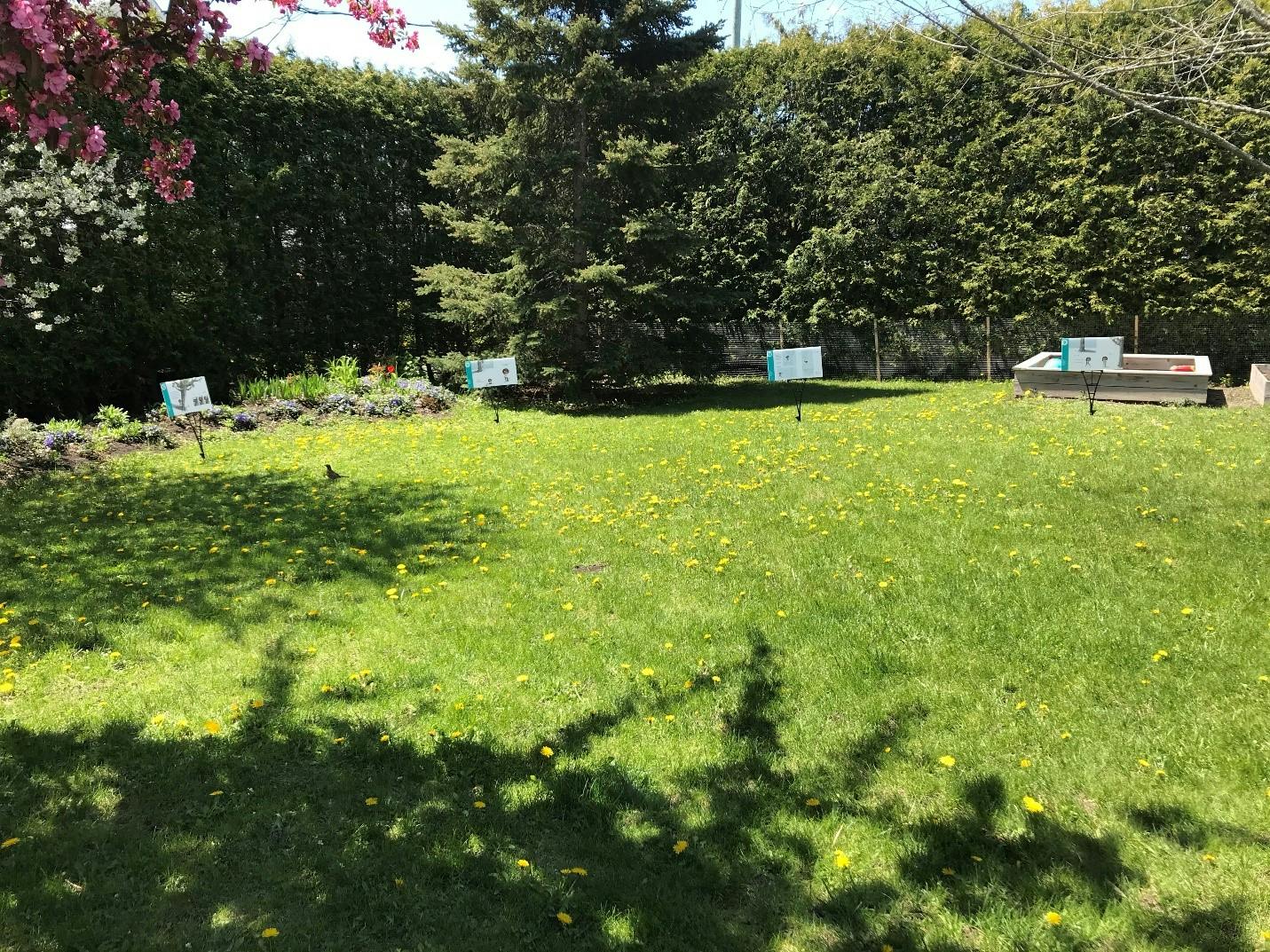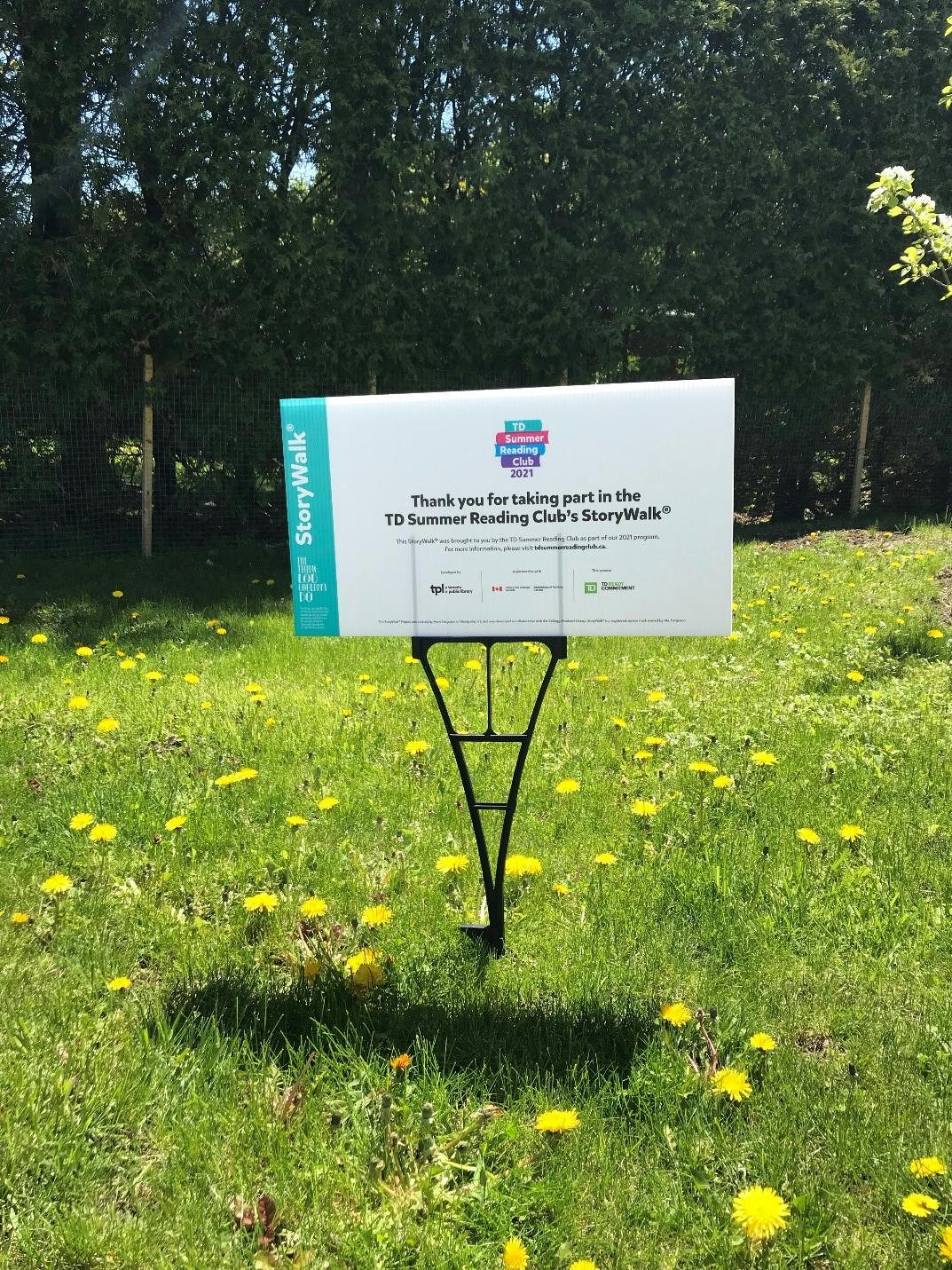 Delivery and installation:
StoryWalk® kits will be delivered by Purolator between May 25 and June 15.
We cannot provide your library with delivery times. You may have to pick up your StoryWalk® kit at the post office or a central location if no one is present at the time of delivery.
Use the metal pegs to attach the book pages onto the stands.
Push the bottom of each stand into soft ground (like a tent peg).
Adjust the angle of each page for easier reading by bending the pegs they are on.
If you don't have green space: Tape the Coroplast book pages to outside walls for a socially distanced program.
If you are concerned about vandalism, please bring your StoryWalk® in at night.
Program details: 
Our StoryWalk® book is The Thing Lou Couldn't Do, by Ashley Spires. The panels are available in English, French and bilingual formats.
StoryWalk® kits can be used from June 15 to September 6, 2021. You cannot exceed these dates because of our licencing agreement with the book publisher.
The kits include 18 pages and stands (Coroplast pages are 12 inches x 22 inches; stands are 21 inches high with 6-inch pegs for attaching the pages).
 StoryWalk® FAQs  
Can we keep the StoryWalk® kit? Yes! We hope you will reuse the stands again for a future TDSRC StoryWalk® program.
Must we display the StoryWalk® from June 15 to September 6, 2021? No, just for however long it makes sense in your community.
How can I safely clean and disinfect the panels? Fill a spray bottle with water and add a few drops of liquid dish soap. This will be enough to clean the surfaces without removing the ink from the panels. Don't use an alcohol-based cleaner!
How do we protect our StoryWalk® panels? The panels will stand up to weather. But, depending on your situation, you may want to bring them in at night.
What happens in case of damage or loss? We will have a few extras on hand in case you need a replacement panel or stand. Just let us know and we can help. 
Can we place the StoryWalk® panels anywhere or do they have to be beside the library? Choose the spot that makes sense for your community. Be it in a park, along a community trail, inside the library, or at a playground, place StoryWalk® panels where they will be enjoyed. 
Will there be #hashtags for sharing on social media? We will make sure to promote the program on social media so your visitors can post photos. Our hashtags will be #TDSRCstorywalk and #CLETDsentiersdescontes.