TD Summer Reading Club 2024 – To the Stars
September 12, 2023
We are excited to announce our winning theme for the 2024 edition of TDSRC: To the Stars. Thank you to all who participated in the poll last spring.
The phrase "To the Stars" is only intended to guide those developing the program content; it is not intended to be used publicly. You can start saving your intergalactic inspiration, and we will share ideas on the staff site in the new year.
See below to find out how the theme has developed.
2024 Compelling Idea
Grab your astronaut suit and moon boots and hop aboard our spaceship as we blast off past satellites and asteroids, leaving the Milky Way behind us. Join us as we land on an undiscovered planet and gaze up at never-before-seen star constellations before catching a comet and letting it carry us to galaxy clusters far beyond this world. We'll bravely peer into the enigmatic void of a black hole and be amazed by the luminous galactic core of a quasar.
When we're tired from our interstellar travels, we'll return home to our cozy books and beds where we can gaze out the window to the night sky and contemplate our unique place in this vast and wondrous universe.
Tone
•      Amazed, Inspirational, Bright, Imaginative, Mysterious
Personality
•      Ambitious, Futuristic, Explorative, Inventive
2024 Illustrator Announcement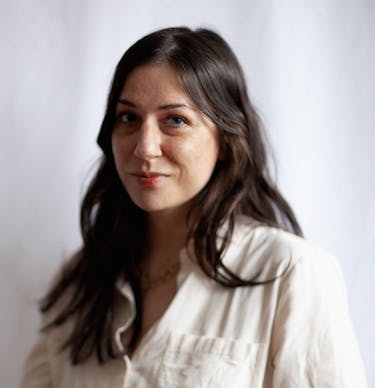 It's our pleasure to present Audrey Malo as the next TDSRC illustrator.
Audrey Malo is a Montréal-based illustrator who was born and raised in the small industrial town of Sorel-Tracy, Quebec. Nurturing a strong passion for books and illustrations of all sorts since her early childhood, she studied studio arts at Concordia University and graphic design at the Université du Québec à Montréal. Since 2019, she has published six books as an illustrator and is working on her own graphic novel. She has also worked with clients such as The New York Times, The Washington Post, The Globe and Mail, Loto-Québec, Chevrolet and Tim Hortons.
Stay tuned for her visual stylings on all the print materials and website content for the coming summer. Congratulations, Audrey!