About the Artists
Nahid Kazemi—Artist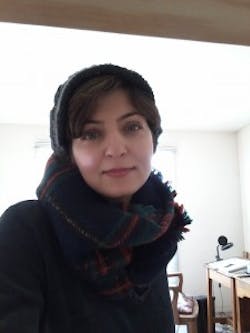 Nahid Kazemi came to Canada from Iran, a land full of mysterious and fascinating stories. After studying painting at the University of Art in Tehran, she published books for children all over the world as both an author and illustrator. Nahid endeavors to make kids curious about a story's different layers of meaning through the details and mysterious ambiance she creates. 
Nahid's recent picture books include Shahrzad & the Angry King, I'm Glad That You're Happy, Arab Fairy Tale Feasts: A Literary Cookbook and The Sour Cherry Tree.
Nahid lives in Montreal, Quebec, and is trilingual, speaking English, French and Farsi.
Cyndi Marko—Web Comic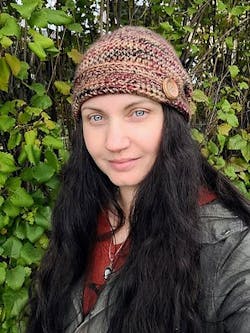 Cyndi Marko writes and draws books for kids, but she doesn't mind if adults read them too. Her books include Sloth Sleuth (book 2, The Legend of Gnawface, coming July 2023), Boo! Hiss!, This Little Piggy: An Owner's Manual, the Kung Pow Chicken series (book 1 won both the Silver Birch Express® and the Chocolate Lily Award), and the upcoming picture books Gilly's Monster Trap (April 2023) and Monster Up! (summer 2025).
Cyndi illustrates in both traditional and digital media, though not at the same time. She paints in watercolour and ink on paper, and also uses Clip Studio Paint for digital work.
​​Cyndi was born in Smithers, BC, and currently lives in Spruce Grove, Alberta, with her quiet kids and noisy cats.