Plan For Accessibility
Content provided by: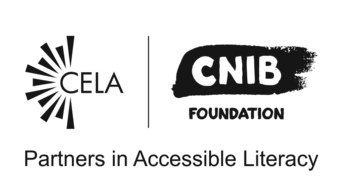 Kids of All Abilities
Your community includes children who don't read print due to physical, visual and learning disabilities. Learn more about print disabilities.
Not all print disabilities will be obvious and their effects vary. Children with print disabilities may not identify themselves to staff when they visit your library. That's why it's important to plan for accessibility. There are many books, Club materials and other resources that you can share with children with print disabilities so they can participate fully in the TD Summer Reading Club.
Books
Make sure kids with print disabilities know they have access to a broad selection of books. You probably have books that they may be able to read. Someone with low vision may be able to read a regular print book using a magnifier; someone with dyslexia may read a regular ebook using a text to speech reader. You may also offer formats specifically designed for accessibility such as DAISY audio or text, braille and printbraille picture books. Learn more about making reading accessible.
Depending on your location, your library may provide access to these books through the Centre for Equitable Library Access (CELA) or the National Network for Equitable Library Service (NNELS), or both. In Quebec, CELA service is offered through the Service québécois du livre adapté (SQLA). Please call SQLA at 1-866-410-0844 to register your eligible patrons.
CELA member libraries may download or borrow copies of books to have something for children to check out on the spot. Contact members@celalibrary.ca for more information.
Books available for download from NNELS
Accessible Notebook
[coming soon]
Promote Accessibility
[coming soon]
Tips for Making your Library's TD Summer Reading Club Accessible
Tips for Offering Accessible Programs
Think about accessibility when planning crafts, games and activities and when you're buying your supplies. Learn more about delivering accessible programs in CELA's Accessible Activity Guide.
For supplies, include tactile options such as feathers, foam shapes and glitter glue; choose larger brushes, markers and crayons that are easier to grip for kids with physical challenges
Cool sounds and textures are popular with all children
Don't assume everyone can read printed instructions
Use your words to describe what's going on in group settings for participants with low vision
Be flexible and provide options for participation (such as working in pairs or teams)
Parents and caregivers may also be able to provide you with tips for how to adapt activities for their child
Further Assistance
For more information about print disabilities, CELA and training opportunities available for public library staff, visit celalibrary.ca.