Print Elements of the Program
Program materials
Download our quick guide to all of the program materials, to print and share with your library staff.
Pre-reader notebook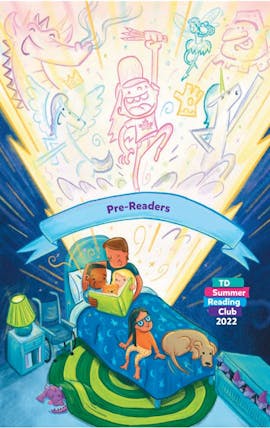 The bilingual pre-reader notebook (Quebec version) is designed for parents and caregivers to use with children aged 0 to 5. It includes the following:
Activities to encourage skill-building practices—talking, singing, playing, writing and reading—to help raise a reader
Space to record items read or listened to, record the number of minutes read, or draw pictures
An illustration to be completed with the Club's stickers
Fun challenges
A summer recap page
A program certificate
School-age notebook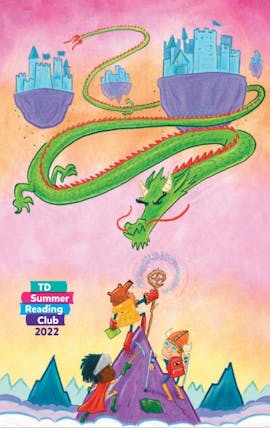 The bilingual school-age notebook (Quebec version) is designed for kids aged 6 to 12. It includes the following:
Science, Technology, Engineering, Art and Math (STEAM) challenges based on popular fairy tales
Space to record an individual summer reading goal, items read or listened to, and the number of minutes read, as well as space to collect stickers or draw pictures
A summer bingo challenge
A comic-captioning activity
A drawing activity
A program certificate to be signed off once an established reading goal is achieved
A board game
Accessible notebooks
Libraries will receive large-print notebooks and a promotional item to display to let families know that libraries offer accessible materials. Libraries will receive these in May 2022.
Please see the plan for accessibility page for more information about accessible notebooks in a variety of formats (audio, large print, braille and open dyslexic font), and for practical tips to ensure that your Club is accessible and inclusive for everyone.
Web access code sticker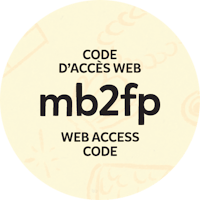 The web access code is printed on a sticker that kids can attach to the inside cover of their notebook. They enter their web access code on the TD Summer Reading Club website (live as of June 13, 2022). Each sticker contains a unique code that enables kids and families to create an online notebook, read ebooks, and track their reading and other website submissions.
Please note that kids can also generate a web access code directly on our website.
This item is bilingual.
Stickers
There are two sticker sheets: one meant for use with the pre-reader notebook and one meant for use with the school-age notebook.
*New* Pre-reader sticker sheet
This year, young children get their own sticker sheet to use in a brand-new pre-reader notebook game. They will have to put the stickers in the right place to complete a picture in the notebook.
School-age sticker sheet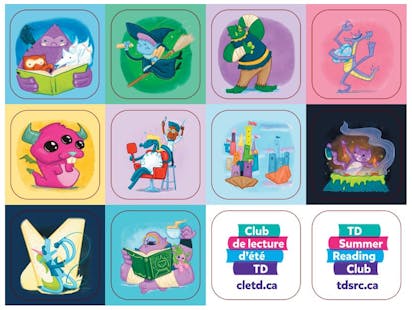 There are 12 stickers on each of the perforated sheets, including two with the TD Summer Reading Club logos and website URL—one in English and one in French. Stickers can be used as reading incentives by library staff or by parents and caregivers.
Promotional materials
Corner bookmark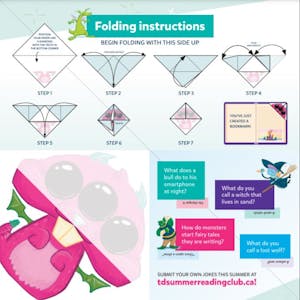 The corner bookmark includes folding instructions, jokes and encouragement to join the Club.
There is an English bookmark and a French bookmark.
Top recommended reads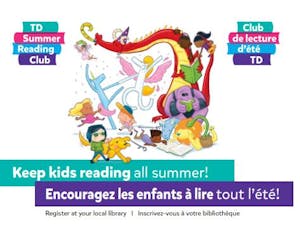 This brochure features the recommended reads in English and French as well as information for parents and caregivers, including the importance of summer reading, how to participate, reading tips and how to find us online.
This item is bilingual.
Poster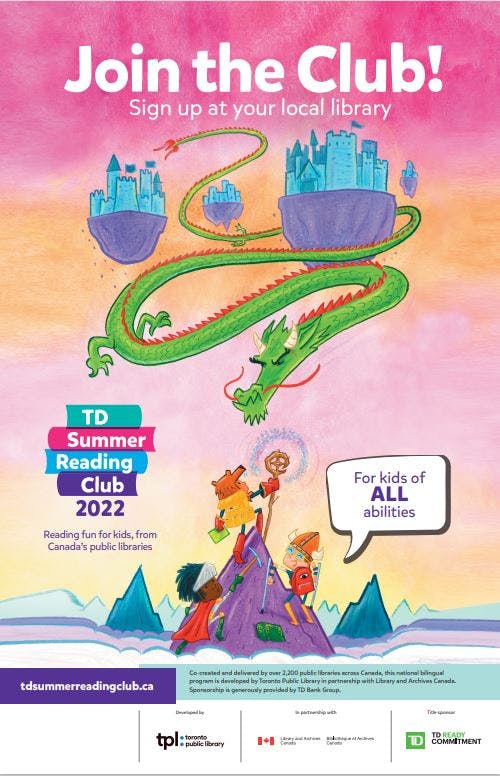 The 11" x 17" promotional posters may be displayed in your library or posted in your community to promote the Club. There is space at the bottom of the poster to add your library's information.
This item is bilingual (English on one side, French on the other).